Osteopaths
We design websites for osteopaths!
Are you looking for a new website to generate more business for your practice?
We believe in helping therapists get the most out of their websites. We do this by producing
great looking websites
that
rank highly in search engines
and convert visitors into customers. Whether you are a new practice looking for your first website, or an established practice with an existing website we can help.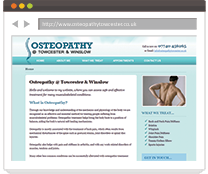 Osteopathy Towcester
Osteopathy Towcester are able to provide Physiotherapy, sports massage, rehabilitation, postural assessment and personal training.
Visit site »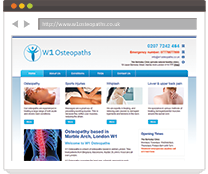 W1 Osteopaths
Based in Marble Arch, London W1 Osteopaths provide the best care with a friendly approach to patients of all ages. They treat short and long term back problems.
Visit site »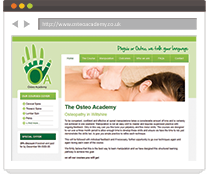 The Osteo Academy
The Osteo Academy in Wiltshire offers courses to both Osteopaths and Physiotherapists. Providing education to Osteopaths seeking to further develop their skills.
Visit site »
Websites for health professionals