Welcome to Park View Clinic
Do you wish to perform and feel better, or do you have pain and discomfort, which:
Isn't going away?
Keeps coming back?
Interferes with your life?
Then rest assured that with us you will be in the best possible hands to help you feel better quicker, and get back to what you enjoy doing.
Since we opened in 1996 our experienced practitioners have helped thousands of people like you get relief from:
Back Pain
Neck Pain
Headaches and Migraines
Arm and Leg Pains including Sciatica
Pains Associated with Arthritis
Stress
Infertility
Anxiety and Depression
Irritable Bowel Syndrome
Osteoarthritis
…and helped them to stay well and function better.
For help and effective relief from your pain:
Call us on 01903 230066.
Choosing the right Worthing chiropractor, acupuncturist or massage/sports injury therapist.
Since 1996 we have provided Worthing and the rest of West Sussex with reliable, no-nonsense Acupuncture and Chiropractic care as well as massage and sports injury therapy.
Our aim is to provide professional and effective complementary healthcare with a friendly approach where your health is the priority. This attitude has helped us gaining trust among our patients as well as with local GPs, hospital doctors and other healthcare professionals from whom we often get referrals and recommendations – some attend for treatment themselves. However, our biggest source of new patients is our existing clients trusting us to help friends, family, colleagues and neighbours.
You may have been told to put up with your pain and discomfort, when in fact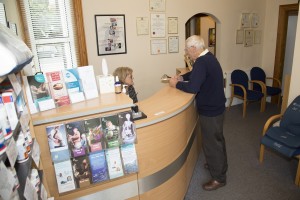 prompt and correct treatment could provide great, long lasting relief.
Whether or not you are an existing patient of ours we are always happy to answer any questions that you may have. If we feel that other people are better able to help you we will, of course, point you in the right direction and, if appropriate, provide the necessary information to help your GP, hospital doctor, specialist or other therapist to make the best decisions for you.
To speak with a therapist, to book your free assessment or a full initial consultation with your first treatment included, please call us on 01903 230066 and our friendly staff will guide you towards better health.
Parking is free in our car park. Alternatively, on-street parking is free but with some restrictions..